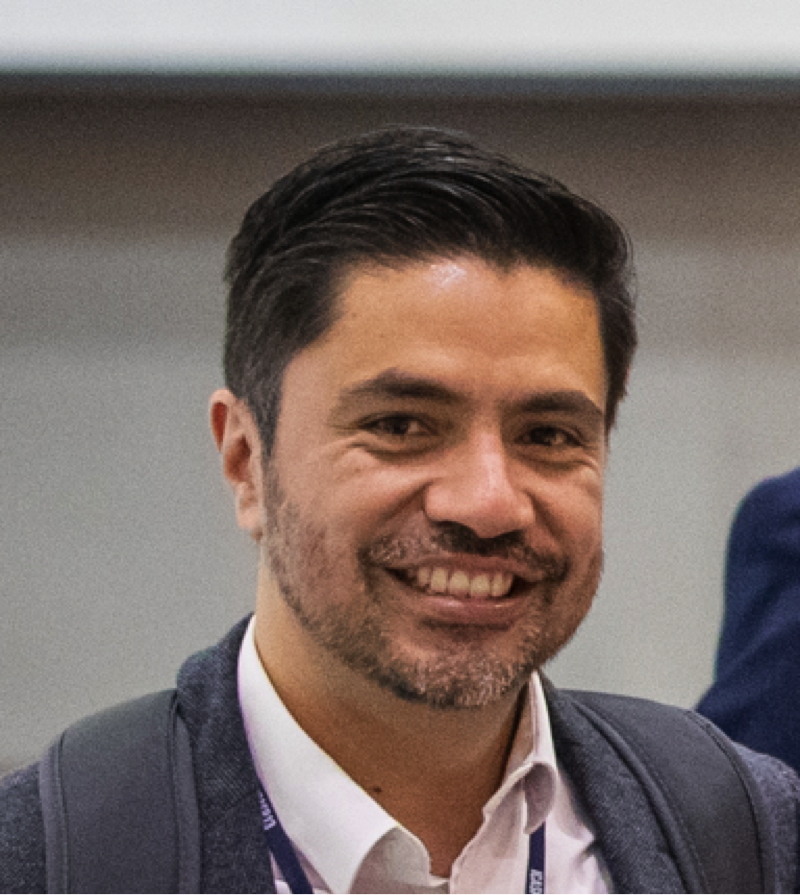 Academic staff
Edgar Emilio BASTIDAS ARTEAGA
Associate Professor
Contact details
2, rue de la Houssinière BP 92208 44322 Nantes Cedex 3
Phone

0251125524 (n° interne : 455524)

Fax

33 0 2 51 12 55 57

Email
Taught academic discipline(s)
Mechanics of rigid bodies, Mechanics of Materials, Structural Dynamics and Numerical Methods, Structural Reliability, Structural Maintenance and Rehabilitation
Research topics
The main objective of my research work is to contribute to the improvement of robustness and adaptability of infrastructure systems under realistic exposure conditions including progressive deterioration, sudden events, and climate change. To achieve this goal my research activities focus on the following three challenges:
1. the experimental characterisation of deterioration processes under in-lab and realistic exposure conditions;
2. the development of numerical methods for uncertainty and spatial variability quantification and propagation based on in-lab or in-field data; and
3. the stochastic assessment of climate change effects and cost-effectiveness of climate adaptation measures for existing and new infrastructure.
These challenges require the consideration of time-dependent damage risks and costs that differ as a function of the deterioration process, construction time and particular geographical conditions. Consequently, experimental characterisation, modelling of deterioration processes, and uncertainty quantification and propagation become essential tools to develop a framework that allows estimating both climate change effects and cost-effectiveness of adaptation measures.
Most of my applications concern corroding reinforced concrete structures; nevertheless, these methods have been extended to other materials (steel, timber, etc.), and deterioration processes (fatigue, creep, etc).
Activities / Resume
Activities
Education
Editorial activities
Associate Editor, Frontiers in Built Environment, sections Bridge Engineering and, Computational Methods in Structural Engineering, Frontiers
Academic Editor, Advances in Civil Engineering, Hindawi
Editorial board member, Advances in Climate Change Research, Elsevier-KeAi
Editorial board member, Sustainability, MDPI
Guest Editor for the special issue « Climate Change Risks to Civil Infrastructure » for the journal « Civil Engineering and Environmental Systems » (Volume 31, Issue 2 2014)
Reviewer for more than 25 scientific journals
Research projects in progress
2019-2022 SIRMA (Strengthening Infrastructure Risk Management in the Atlantic Area). Role : Work-package responsible
2019-2020 Towards Climate-Resilient Reinforced Concrete Infrastructures under Multiple Climate Change Related Hazards. PHC PROCORE 2019. Role: co-leader
2018-2022 SYSCORR (Smart Multi-Sensor System for corrosion monitoring of reinforced concrete components of offshore wind turbines). Role: Leader
2018-2021 BUENO (Durable Concrete for Offshore Wind Turbines). Role: Leader
Awards
2014-2018 Prime d'encadrement doctoral et recherche (National award for excellence in doctoral training and research)
2018-2022 Prime d'encadrement doctoral et recherche (National award for excellence in doctoral training and research)
Publications
Additional informations
Finalized reseach projects
2017-2018 ADOPTONS (Interdisciplinary formulation and acceptability of adaptation measures for housing subjected to marine flooding risks and climate change). Role: Leader
2016-2018 Chlordetect (Chloride detection sensor). Role: Leader
2015-2017 H2020 ClimatCon (Climate-resilient pathways for the development of concrete infrastructure: adaptation, mitigation and sustainability).
2014-2017 RI-ADAPTCLIM (Réseau international sur l'évaluation des risques et l'adaptation climatique d'ouvrages en génie civil et bâtiments).
2013-2017 ANR JCJC CLIMBOIS (Impact des variations climatiques et mécaniques sur la durabilité des constructions bois).
2012-2015 LirGeC (Ligerian Institute of Research in Civil Enginnering and Construction).
2012-2015 COSELMAR (Understanding of Marine and Littoral Socio-Ecological Systems for the Improvement and the Valorization of Marine Resources).
2012-2015 SI3M (Strategies of Identification of Meta-models for Structural Maintenance).
2011-2015 ROLCCOST (Reliability-based Optimization of Life Cycle Cost of Structures and Infrastructures).
2011-2015 ANR-EvaDéOS (Non destructive evaluation of the structures for damage prediction and optimisation of the follow-up).
2010-2013 ECND-PdL (Non-Destructive Testing and Evaluation at the Pays de la Loire region).
2013 PHC FASIC (Évaluation probabiliste du coût et l'efficacité de stratégies d'adaptation climatique pour structures en béton armé existantes).
2009-2012 INTERREG-DuratiNet (DURAble Transport Infrastructures in the Atlantic Area NETwork).
2007-2010 FUI-MAREO (Maintenance and repair of concrete coastal structures: risk-based Optimization).
2004-2005 Assessment stresses induced in the cornea after laser refractive surgery. (COLCIENCIAS).
Mis à jour le 05 October 2020 par Edgar Emilio BASTIDAS ARTEAGA.